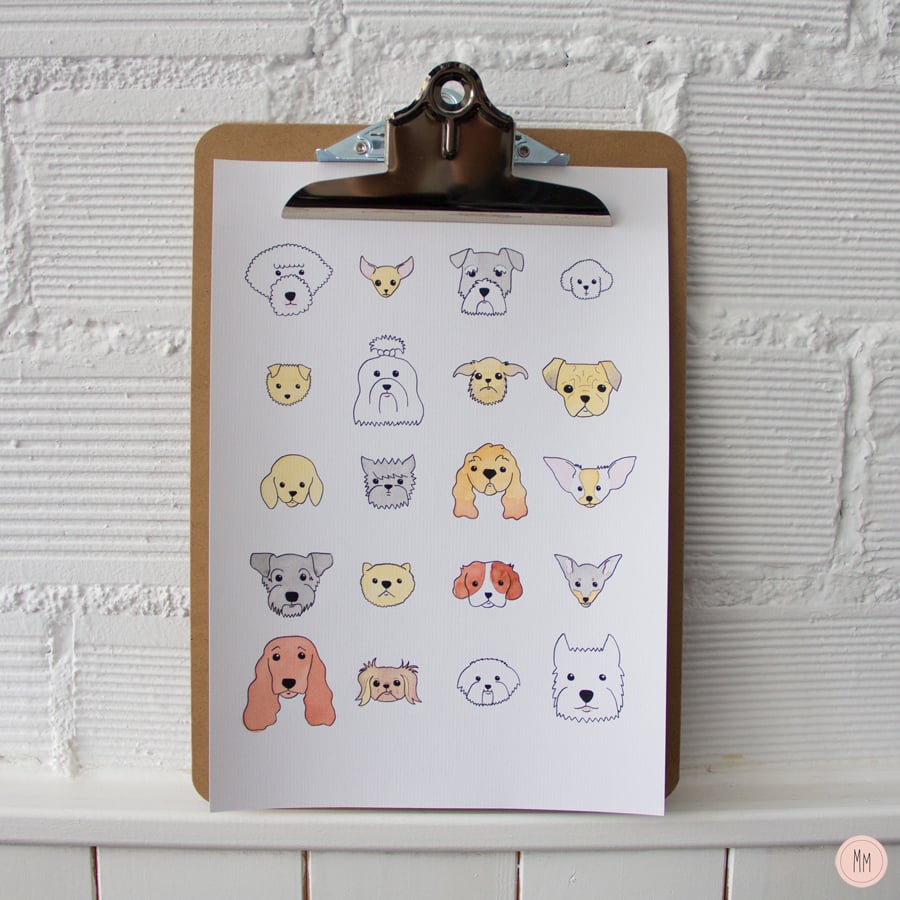 Me encantan los perros y también las colecciones, así que he ilustrado ésta pequeña colección de algunas razas de perros pequeños.
Perfecto para los amantes de estos animales que tanto nos dan!
Lámina impresa en papel de alta calidad y después pintada con acuarela en tamaño folio o A4 (29,7 x 21 cm).
Cada una está pintada a mano por lo que no podrá ser exactamente igual a la imagen.
Dame unos 3 días desde que realizas el pedido hasta su envío, para tener tiempo de pintarla, envolverla y enviarla con cariño. Desde el momento que hagas el pedido estaremos en contacto para que puedas hacer un seguimiento.
Para cualquier pregunta o petición puedes escribirme a migamigacrea@gmail.com
***
I love dogs and I also love collections, so I have illustrated this little collection of some breeds of small dogs.
Perfect for a dog lover!
Illustration is printed on a high quality A4 paper (29,7 x 21 cm) and then painted with watercolors.
Each of them is painted by hand so it won't be exactly like the one pictured.
Give me 3 days since you place the order until I send it so I can paint, wrap and send it with love and care. From the moment you place the order we will be in contact so you can follow the process,
If you have any questions please send them to migamigacrea@gmail.com